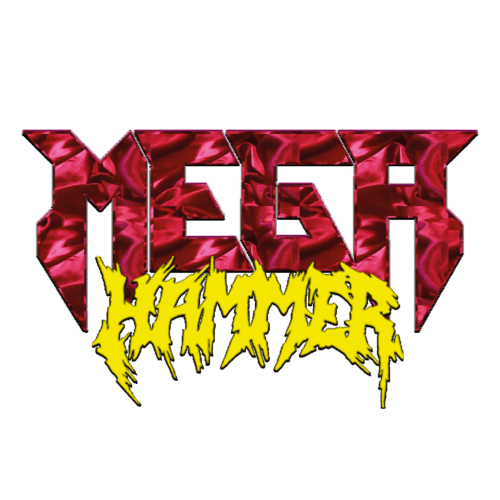 Neo Helsinki Records is proud to announce the bloodcurdling comeback album from Finland's MEGAHAMMER as a strictly limited 250 pcs edition in yellow vinyl. "Seven Tales In Blood" is a riveting, dark, ultra-stylish homage to the Italian gialli films and their legendary soundtracks, whilst still exuding a slasher-sharp sense of artistic originality. Born to be CULT!
Buy the vinyl from our webstore
Limited edition, buy yours today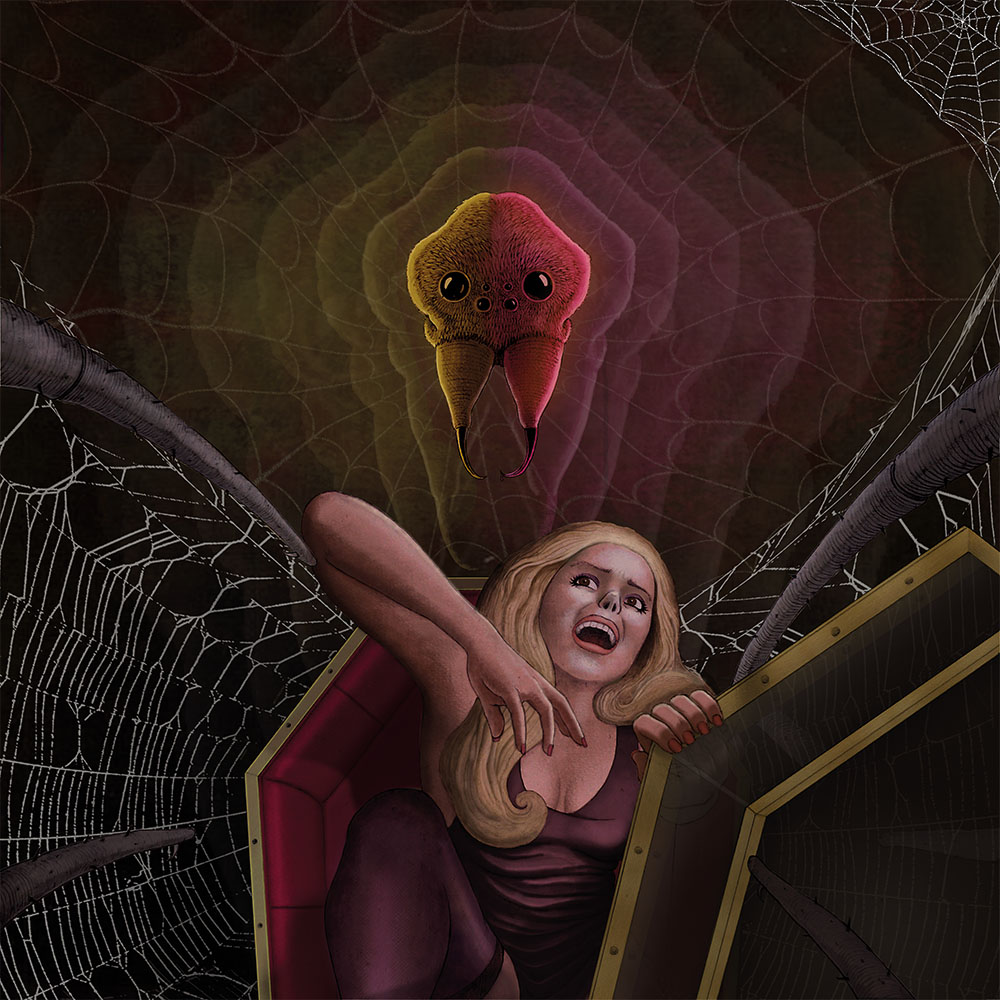 Born from the vivid neon glow and gritty undertones of 1980s subculture, Megahammer is a veritable force in the electro scene. The artist's synth-soaked tracks pay homage to the B-movie aesthetic, creating a sonic universe that's as darkly entrancing as the era that inspired it.
Megahammer's unique fusion of electro and synthwave surfaced from a deep-rooted admiration for the era of VHS tapes, pinball machines, and grainy late-night television. The artist took inspiration from every corner of the decade – from the dystopian cyberpunk ethos, the flamboyant glamour of hair metal, to the intriguing darkness of Italian gialli films. It's not just about capturing a time period; it's about embodying an entire culture of creative experimentation and boundary-pushing narratives.
The music of Megahammer is a gloriously synthesized landscape of thumping basslines and piercing synth leads, draped in the ominous, atmospheric echoes of cinematic soundscapes. It's an evocative journey into the depth of the human imagination, where eerie villains lurk, neon lights flicker, and every beat throbs with the promise of a thrilling adventure.
Megahammer's unique approach to electro music isn't limited to reviving the past. The artist continually seeks out uncharted territories of sound, weaving together retro and modern influences to create tracks that feel both familiar and excitingly new. This unrelenting pursuit of musical innovation ensures that Megahammer remains at the forefront of the synthwave scene.
In the artist's homeland of Finland, the allure of Megahammer's music has drawn a dedicated and growing following. From there, the buzz has spread internationally, with synthwave fans worldwide latching onto the immersive sonic narratives. The music speaks not only to those nostalgic for the 80s but also to a new generation intrigued by the raw energy and artistic boldness of the era.
As Megahammer gears up for more releases, the commitment to 80s-inspired, B-movie glorifying electro remains unwavering. Fans can expect more darkly invigorating tracks, each a testament to the ongoing love affair with the neon-soaked, nostalgia-tinged aesthetic that has defined the Megahammer experience.
From the dance floors of Helsinki to the headphones of fans across the globe, the music of Megahammer continues to pulsate, shimmer, and electrify, embodying the timeless allure of the synthwave genre in every note. Get ready to immerse yourself in the world of Megahammer – a world where the 80s never ended, and every beat is an invitation to venture into the neon-lit unknown.
FOLLOW MEGAHAMMER on social networks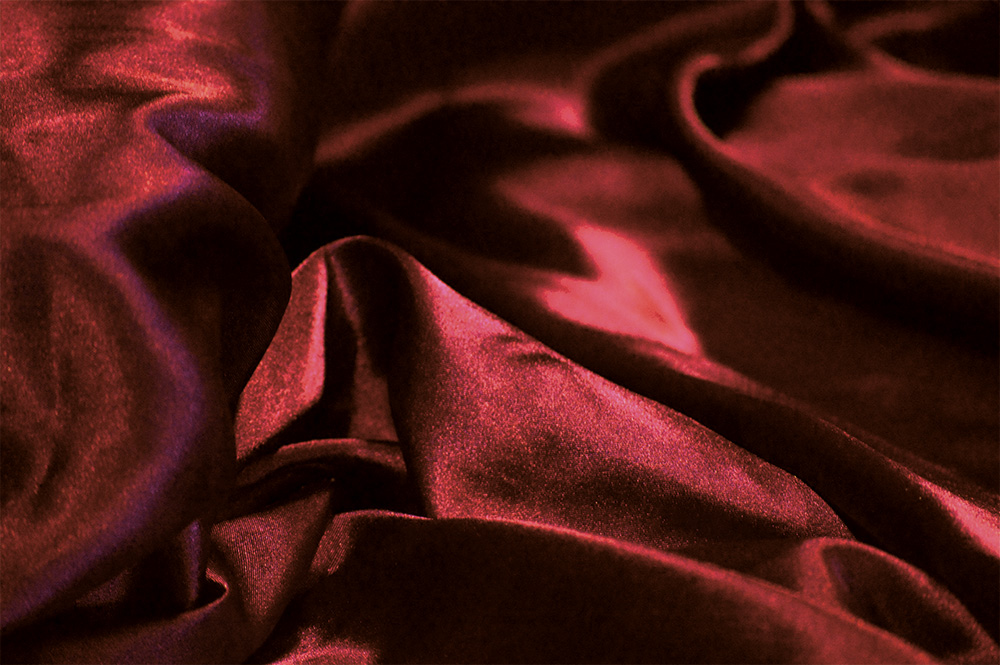 Visit us on social networks