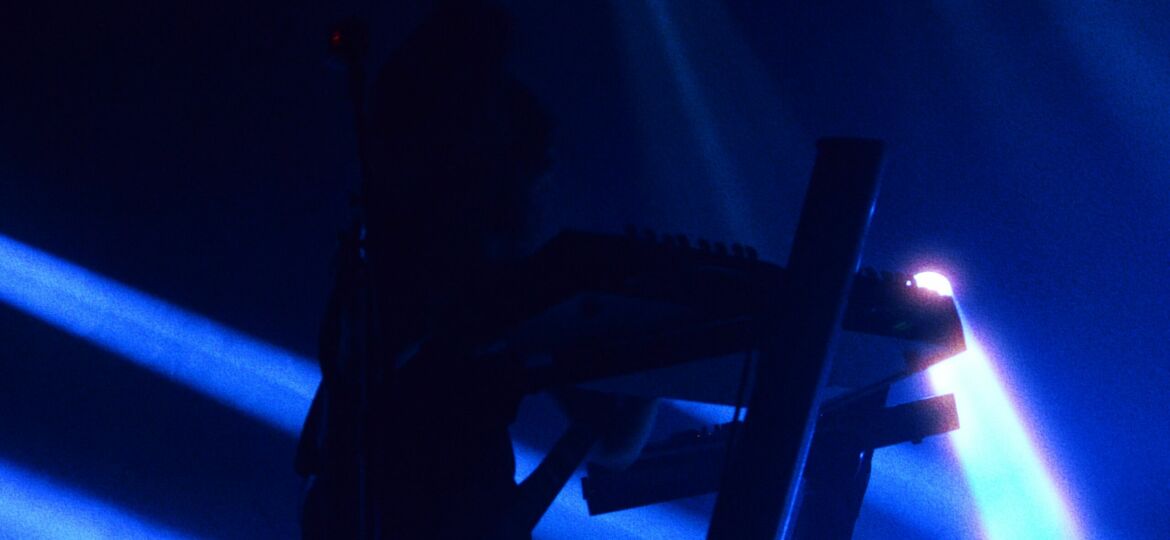 Venue: Huvilateltta, Helsinki
Date: 18th August 2023
On August 18th, amidst the urban and vivid festivities of Helsingin Juhlaviikot, a gig took place that seemed to tear the fabric between our world and the dystopian, darkly cyberpunk realm of the future. In a specially built concert tent, the atmosphere crackled with nervous anticipation for the set by electronic maestro James Kent, also known as Perturbator, the French harbinger of dark electronic music, originally starting out his musical career as a black metal guitarist.
As the first notes reverberated, it was evident – this was more than a concert; it was a communion of sorts. Throughout the set, the audience was treated to solid, familiar Perturbator classics of cuts such as "Future Club", "Humans Are Such An Easy Prey" and "Neo Tokyo" to the prime goth tune of "Lustful Sacraments" to the post-punk drenched "Excess" and the EBM-tinged "Death Of The Soul" from his latest offering "Lustful Sacraments" (2021).
Seasoned by tours all over the world over the past years, Kent provided the audience – all beautifully and notably varied, from black-clad metalheads to synthwavers and hipsters alike – a well-oiled, transcendent and hard sonic experience which was combined with his trademark light show, nothing short of a luminous visual aggression. The addition of the live drummer truly adds dynamics, punch and sheer brutal power to the songs, while Kent remains the dark, mysterious magician behind his setup of two synthesizers, occasionally picking up his electric guitar to decorate the songs with dark chord progressions.
What truly elevated the evening from a concert to a masterclass in performer-audience synergy was Kent's powerful yet somehow tortured stage presence. For most, hand gestures are mostly just a simple form of expression. For Perturbator, they were the conductor's baton, directing an orchestra of eager fans. Perturbator, a two-man live act, achieved what many full-fledged bands can only dream of — a transcendental connection with their audience.
The night was crowned by an unexpected but fully authentic encore, called on by intense ovation by the audience, who most likely got what they came for – and then some.