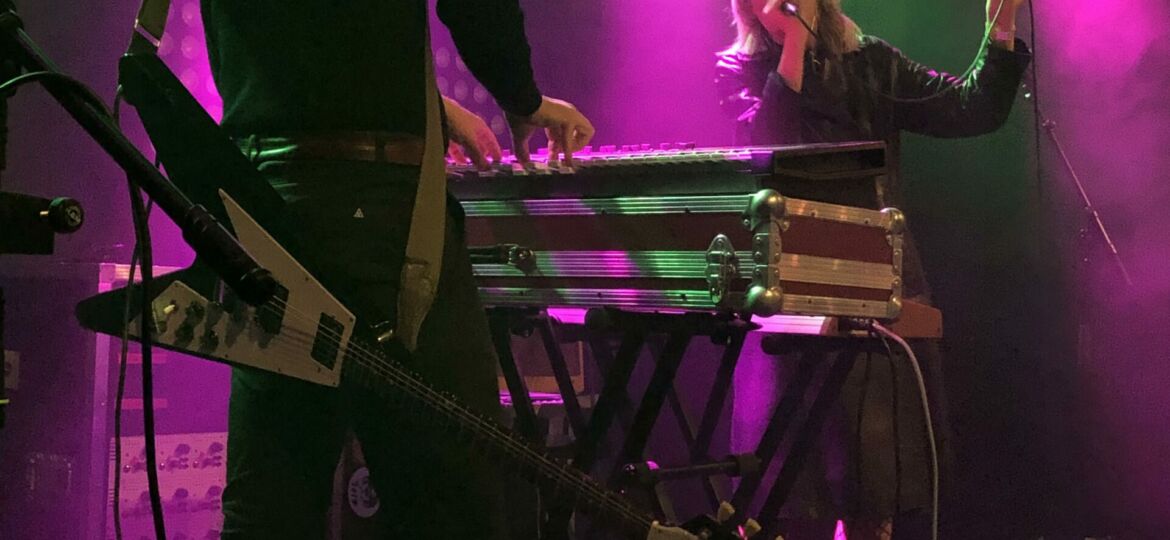 Come September and I was treated to a set laced with energy, musical authenticity and enthusiasm one seldom gets a chance to witness.
We are talking about Finland's Modem, the synthpop phenomenon formed by Ville Valavuo and Tytti Roto (aka Ty Roxy). These two sunglasses-after-dark musicians are also known for their different side projects spanning different genres from thrash metal (Foreseen) to soul (Rosettes). Drawing their inspiration from Italian horror movies and their soundtracks (think along the lines of Argento's Phenomena or Suspiria), 80's underground synthpop and darkwave, the duo lays out solid, catchy and dramatic electro anthems. Modem's music packs melodic sensibility, good songwriting and sense of style. The feeling of "rock'n'roll danger" just beneath the slick synthpop surface is an added bonus.

While Valavuo handles the majority of keyboard duties live, also slinging his guitar to fill in a tasty lick or riff, Roto delivers her resonant vocals with unbridled, provocative energy that the audience just has to react to. Clad in black latex, black glasses and confronting the crowd at the edge of the stage, she's like a dystopian manifestation of Debbie Harry, twisting and turning in feverish dance moves, playing a Moog and even lashing out a surprise saxophone solo. Familiar Modem tunes such as "Trabant", "Luxuria" and "Elokuvia" were well known and received by the crowd at On The Rocks and the unreleased, new material sounded very promising indeed.
Take my advice: keep your eyes peeled for Modem's upcoming debut album – this duo holds a lot of promise and potential, so be sure to check them out and give them a follow at the links below.
https://modemagerecords.bandcamp.com/
https://www.instagram.com/modemagerecords/