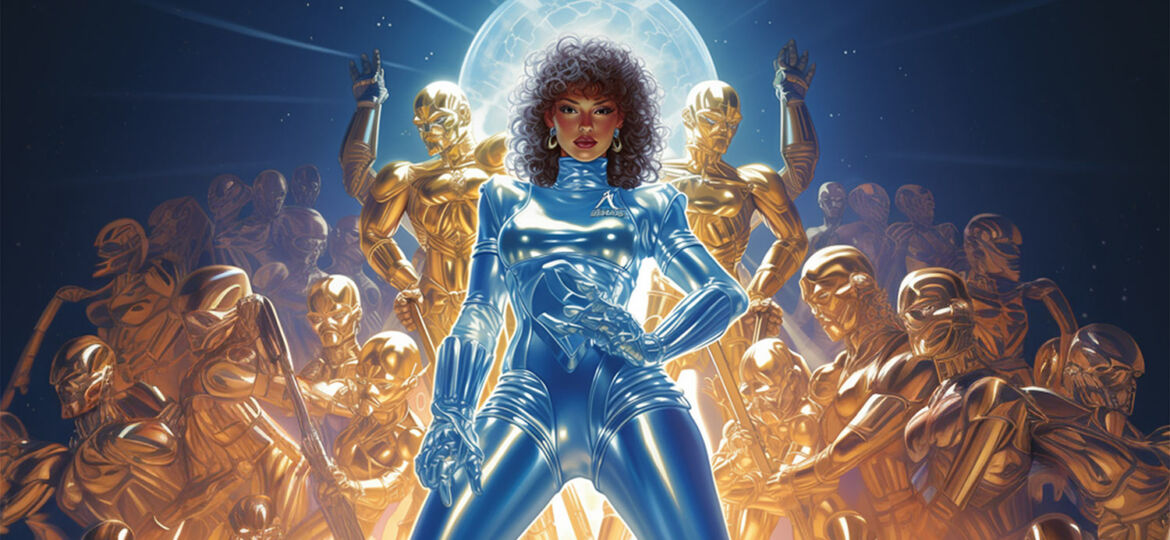 Millennium Falck, the visionary Finnish synthwave artist, proudly presents his latest album, "Blades of Gold." This extraordinary album takes listeners on a breathtaking journey into the thrilling world of laser hockey in the year 2088.
"Blades of Gold" is a groundbreaking musical narrative that transcends the boundaries of synthwave, weaving a captivating story of rivalry, determination, unity, and love. The album comprises a series of tracks, each meticulously crafted to immerse listeners in the heart-pounding action and emotional depth of this futuristic sporting spectacle.
"Press Conference" immerses you in the intense laser hockey battle as head coaches clash in a battle of words and beliefs.
"First Period" takes you into the heart of the action as the laser hockey match begins.
"Second Period" continues the saga with Neo Helsinki Lions trailing behind the formidable Neo Tokyo Robots.
"Heroine" celebrates the heroic female players of Neo Helsinki Lions.
"Third Period" marks the thrilling turning point in the match, where the human team stages an incredible comeback, erasing their deficit and forcing a tie game.
"Come Closer" unveils a heartwarming twist in the tale as a human player and a robot player, amidst the intensity of overtime, find love and connection.
"Be the Best" exudes a positive and upbeat vibe, celebrating the overtime period where the human team emerges victorious, featuring the talents of synthwave producer and singer, The Less Dead from Japan.
"When I Needed a Friend" delves into the poignant aftermath of the match, where the robot team has suffered a heartbreaking loss.
"Blades of Gold" is not just an album; it's an immersive experience that captures the excitement, drama, and humanity of laser hockey's epic battles. Millennium Falck's masterful compositions transport listeners to the heart of the action, where the ice crackles with tension and emotions run high.
With each track, "Blades of Gold" invites you to explore a different facet of the laser hockey world, from the clash of philosophies in "Press Conference" to the triumphant spirit of "Be the Best" and the tender moments of "Come Closer." This album is a testament to Millennium Falck's ability to craft intricate soundscapes that resonate with the human spirit.
Prepare to embark on a sonic adventure that defies genres and expectations. "Blades of Gold" is available on all major streaming platforms. Stay tuned for updates, exclusive content, and behind-the-scenes insights as Millennium Falck invites you to join him on this extraordinary journey through the power of synthwave.
For more information on Millennium Falck and "Blades of Gold".
Join the conversation on social media using #BladesOfGold and immerse yourself in the future of music.