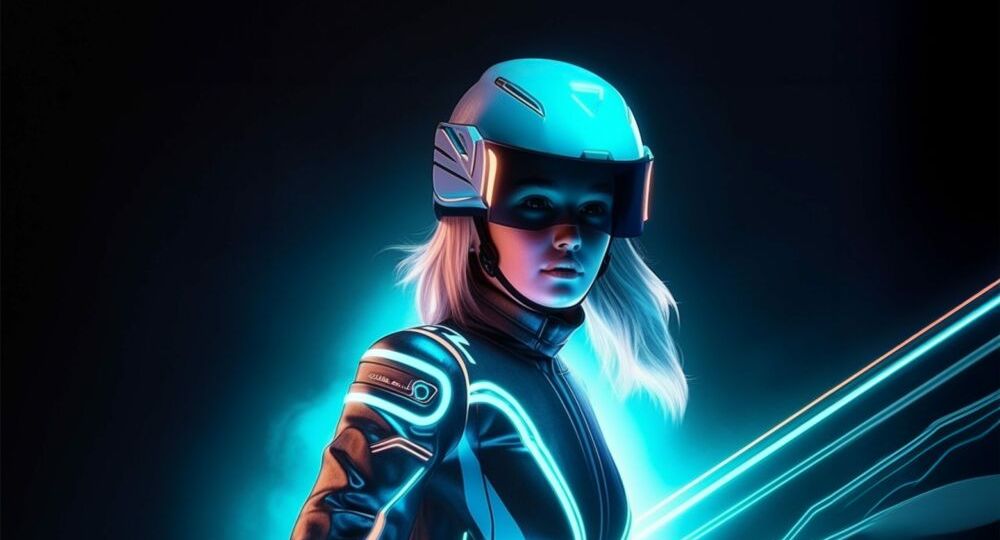 Millennium Falck, the visionary Finnish synthwave artist, sets the stage ablaze with the release of his latest single, "Opening Ceremony." This mesmerizing track serves as the prelude to his highly anticipated album, "Blades of Gold," capturing the anticipation and grandeur of laser hockey in a nostalgic symphony.
"Opening Ceremony" transports listeners to the pivotal moment before the final match, where teams enter the arena for the first time amidst roaring crowds. With its evocative melodies and emotive energy, this anthem invokes a sense of anticipation and unity, akin to the iconic soundtrack of Vangelis' "Chariots of Fire."
Millennium Falck's masterful composition in "Opening Ceremony" captures the essence of this pivotal moment in laser hockey's grand spectacle. The track combines ethereal synths, soaring melodies, and a sense of unity that echoes through every note. It paints a vivid sonic picture, as teams are celebrated by their devoted fans, igniting a collective spirit that fuels their journey towards victory.
"I wanted 'Opening Ceremony' to evoke the emotions of unity, anticipation, and the thrill of the crowd," says Millennium Falck. "It's a tribute to that climactic moment before the final match, where teams are brought together, and the energy of the crowd becomes the heartbeat of the game."
As the first single from the upcoming album, "Opening Ceremony" sets the stage for the immersive experience that awaits in "Blades of Gold." The album promises to transport listeners into a futuristic world of laser hockey battles, weaving a captivating story through evocative synthwave soundscapes.
To celebrate the release of "Opening Ceremony," Millennium Falck invites fans to embark on this sonic journey and experience the power of synthwave. The track is now available on all major streaming platforms, offering a glimpse into the emotional tapestry that awaits within the forthcoming album.
For more information on Millennium Falck and his upcoming album "Blades of Gold," visit  Stay tuned for updates on future releases, exclusive content, and the latest news from the forefront of the synthwave revolution.