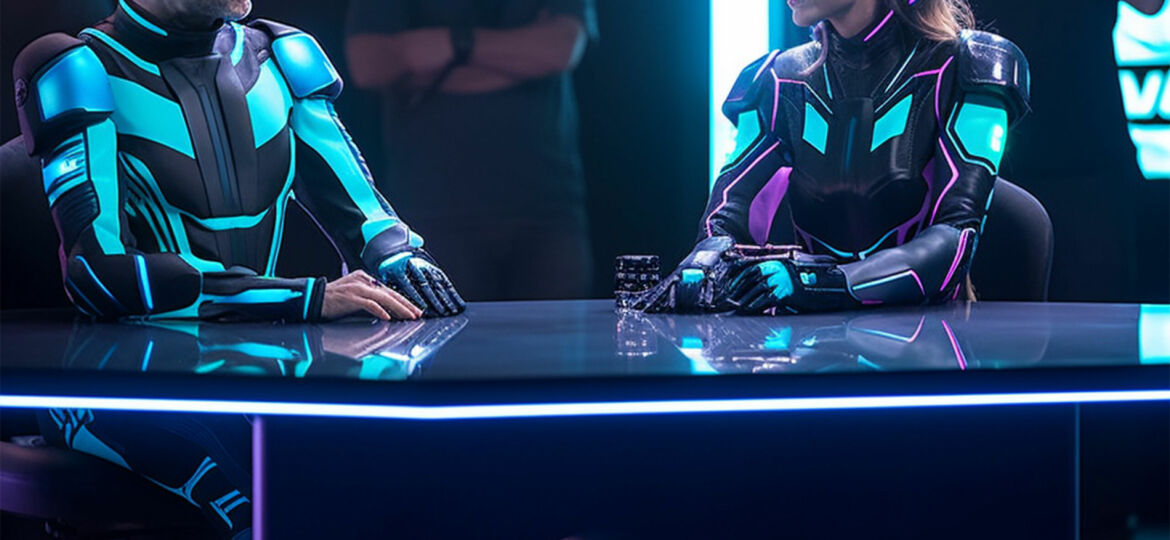 Millennium Falck, the visionary Finnish synthwave artist, is thrilled to announce the upcoming release of his new single, "Press Conference." This captivating track is part of his highly anticipated album, "Blades of Gold," and unveils a dramatic story as the head coaches of the laser hockey teams take center stage.
"Press Conference" delves into the intense rivalry between the human and robot teams as their head coaches face off in a battle of words and beliefs. With confident boasting from the robot team's coach and unwavering determination from the human team's coach, this track paints a vivid picture of contrasting philosophies and sets the stage for the epic clash on the ice.
Millennium Falck's masterful composition in "Press Conference" captures the essence of the characters' emotions and convictions. The track blends dynamic synths, pulsating rhythms, and evocative melodies to represent the head coaches' contrasting personalities and their unwavering belief in their respective teams.
"This track is a musical narrative that showcases the intense rivalry and determination between the head coaches," says Millennium Falck. "It's a clash of personalities and philosophies, reflecting the competitive spirit and camaraderie that drives laser hockey to new heights."
As the next single from the album, "Press Conference" continues to build upon the immersive world of "Blades of Gold." Listeners will be transported deeper into the story, where the anticipation and stakes reach new levels.
"Press Conference" will be available on all major streaming platforms on July 28th, 2023, offering fans another glimpse into the captivating universe of laser hockey and the intense rivalry that fuels its fire.