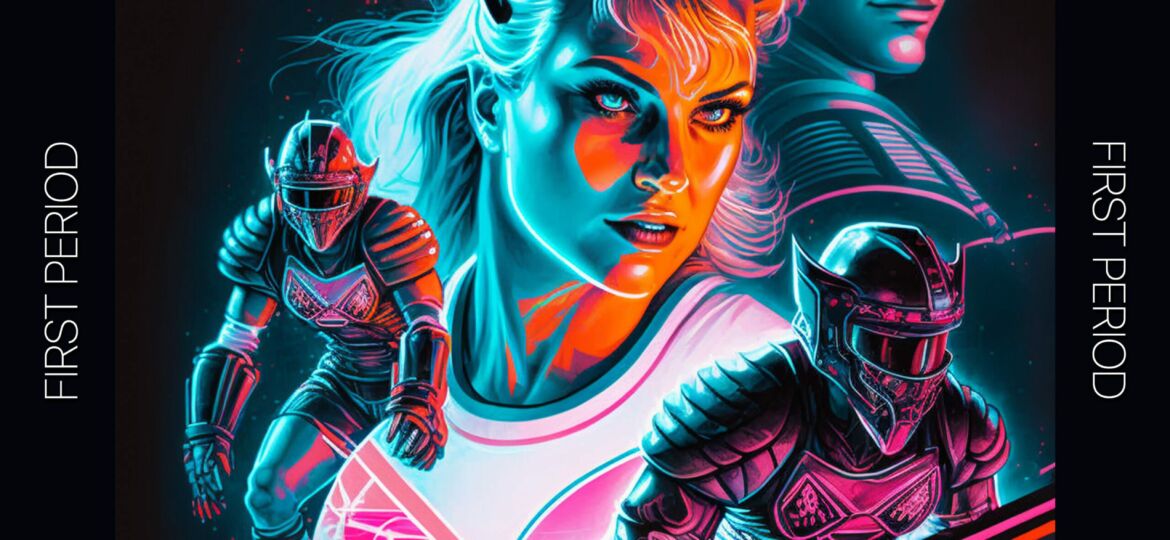 Synthwave meets gym rock in Millennium Falck's latest single, "First Period," featuring Finland's synthwave sensation, Ace Buchannon. This electrifying track is a taste of what's to come from Millennium Falck's upcoming album, "Blades of Gold."
Set in the futuristic year of 2088, "Blades of Gold" paints a vivid picture of an all-female human team battling against an indomitable robot team from Tokyo. "First Period" captures the adrenaline and intensity of their first confrontation, blending the nostalgic vibes of '80s rock legends like Van Halen and Def Leppard with Millennium Falck's signature synthwave sound.
Listeners can find "First Period" on all major streaming platforms and Bandcamp.