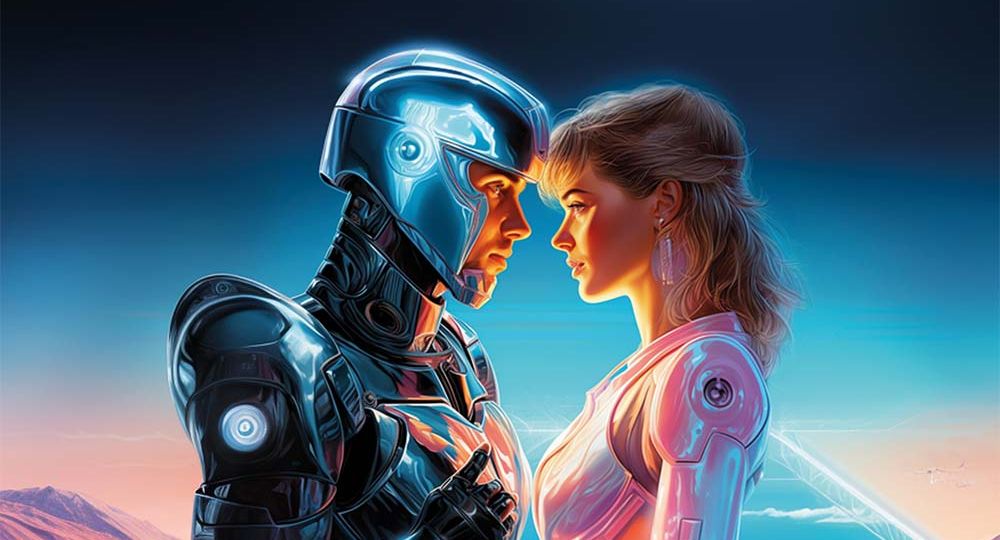 Experience the Futuristic Love Story of "Come Closer" from the Upcoming Album "Blades of Gold" by Millennium Falck
Helsinki, August 3, 2023 – Millennium Falck, the trailblazing force in electronic music, is all set to captivate the world with their latest single "Come Closer" from the highly anticipated album "Blades of Gold." This track is not just a song; it's an immersive journey that melds futuristic soundscapes, positive energy, and an electrifying narrative that will leave listeners spellbound.
Inspired by the legendary Daft Punk's "Discovery" album, "Come Closer" takes the audience on an enthralling ride through a love story that transcends boundaries. Imagine a moment where a robot hockey player's heart beats in sync with a human hockey player's, blending the worlds of man and machine. The result is a truly unique and emotionally charged sonic experience.
What sets "Come Closer" apart is its irresistible fusion of catchy melodies and a pulsating beat that demands to be danced to. The song's aesthetic transports listeners back to the nostalgia of Daft Punk's "Discovery" while injecting a fresh, modern twist. As the beat drops and the chorus kicks in, prepare to be enveloped in a whirlwind of positive emotions that can only be described as pure musical euphoria.
An innovative touch in "Come Closer" is the use of Emvoice VST, creating an artificially crafted voice that adds an otherworldly element to the song. This voice serves as a bridge between the human and robotic perspectives, enhancing the storytelling and immersing the listener even deeper into the narrative.
Millennium Falck poured their heart and soul into crafting "Come Closer," and the emotional connection shines through in every note. During the creation process, the chorus struck a chord that brought tears of joy – a testament to the song's power to evoke intense positivity and energy.
As the release date of "Blades of Gold" approaches on August 7, Millennium Falck invites music lovers, fans of Daft Punk, and everyone seeking a fresh and innovative sonic experience to join them on this musical odyssey. "Come Closer" is not just a song; it's a celebration of love, energy, and the limitless possibilities of music.